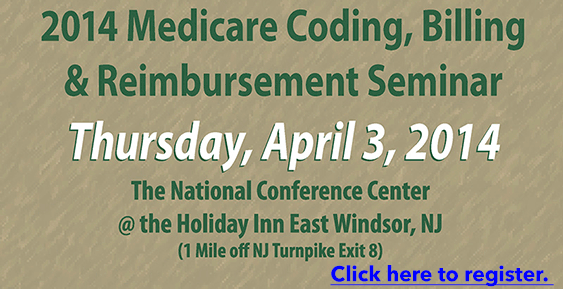 Message from the President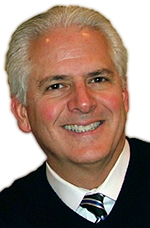 Dear Colleagues,
I am honored and privileged to accept the challenge of becoming the next President of the New Jersey Academy of Ophthalmology. I follow in some weighty footsteps and would like to sincerely recognize and thank all the past presidents who have built such a strong academy. Their dedication and commitment to our profession has been nothing less than extraordinary with many laboring hours of love. Of course, accolades go to our executive director Beverly Lynch and lobbyist Joe Simonetta for keeping us focused on the issues at hand and unforeseen. Thank you all!
It is a watershed time in medicine. Quality eye care is our number one priority. Consider all that you do to deliver that level of care. ACA, EHR, ERx, SGR, ICD10 are acronyms that unfortunately reflect the loss of our autonomy. How about the gauntlet of local, state and federal rules and regulations that creates a collage of external challenges to your ophthalmology practices? Additionally, we are now immersed in high tech instrument overload. Gone are the days of setting up your practice with slit lamp, phoropter, VFA, and keratometer (just 20 years ago). There is a plethora of high tech diagnostic and therapeutic instruments available to you for better patient care. Where to begin and what to buy? Where is money best spent as our fees decline? Which EHR is best? What companies will survive? Whew! These are questions that keep you up at night and will never be adequately answered! It takes Herculean efforts to practice our profession and run the business with enthusiasm, competency and frugality. I didn't even mention the political pressures that continue to threaten our distinction as doctors, let alone ophthalmologists and team leaders of the eye care delivery system. That is a letter for another time.
Here at the NJAO we are attempting to ease the burden. We can't directly help you run all aspects of your practice but we can and do help with coding, legal and administrative issues. We are a phone call away from direct help from the board or executive director for other issues that may concern you. We also have our people in Trenton looking out for untoward legislation that affects your private or group practice, ASC or hospital. We have a seat at the table with the AAO so that adverse federal legislation, at the least, is kept at bay. We know the issues, we anticipate and we diligently mitigate the effects of unsavory legislation. The NJAO will make all attempts to support the integrity of ophthalmology and stay patient focused. So please let us support you and fulfill your needs, because at the NJAO . . . we got your back!
Douglas E. Mazzuca, Sr., D.O.
NJAO President, 2014
---
You're busy . . .
Taking care of your patients, your practice, your staff, your family and your life!

Who's taking care of you?
The New Jersey Academy of Ophthalmology.

Think of us as your "headquarters office" – it's a wise investment to increase your limited time and money.

Providing . . .