Message from the President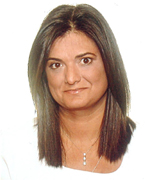 Dear Colleagues,

I am very excited to start my tenure as the president of the New Jersey Academy of Ophthalmology. The practice of medicine, and especially ophthalmology, is in a rapidly changing time. The NJAO is here to protect the practice of ophthalmology in New Jersey — to insure the highest quality of care and patient safety. Here is just a small sampling of the priority issues we are working on for you:

Great legislation that will permit patients to secure their eye drop refills quicker.

Questions surrounding your one room surgery facility (office). Does it need to be licensed? Registered? Accredited?

Working with Legislators debating the limits of out-of-network reimbursement – and what out of network patients need to be told.

Health care issues that affect your practice are constantly being debated in Trenton. Luckily, the New Jersey Academy of Ophthalmology is continuously working on your behalf.

Our lobbying team, management professionals and committed physician leadership are working hard to assure the practice of ophthalmology in our State remains strong and continue to grow. As NJAO takes on the critical issues affecting your practice, NJAO membership is even more important than ever. Your dues support and enable our leadership, lobbyists and management team to work on your behalf.

Please tell your non-member colleagues about the work that your NJAO is doing for our profession.

Thank you for your support – together, we can keep New Jersey a great place to practice ophthalmology.

CECILY A. LESKO, MD, FACS
NJAO President, 2013

You're busy . . .
Taking care of your patients, your practice, your staff, your family and your life!

Who's taking care of you?
The New Jersey Academy of Ophthalmology.

Think of us as your "headquarters office" – it's a wise investment to increase your limited time and money.

Providing . . .